Do you ever...
wonder what it would be like if you knew exactly how to lose weight, get healthy and have the plan and motivation to get there?

It's as if you know there's a better version of you out there, but right now you can't help but feel the total overwhelm and confusion of getting there. 
‍
You've spent way too much time and energy on quick-fix solutions when what you really want is a lifestyle that you can be proud of. 

But how do you get there with all of the things that are on your plate, consuming your time and energy? 

Let alone all the conflicting information about weight loss out there...

It's time to stop putting yourself on the back burner, once and for all and get the help and answers you need.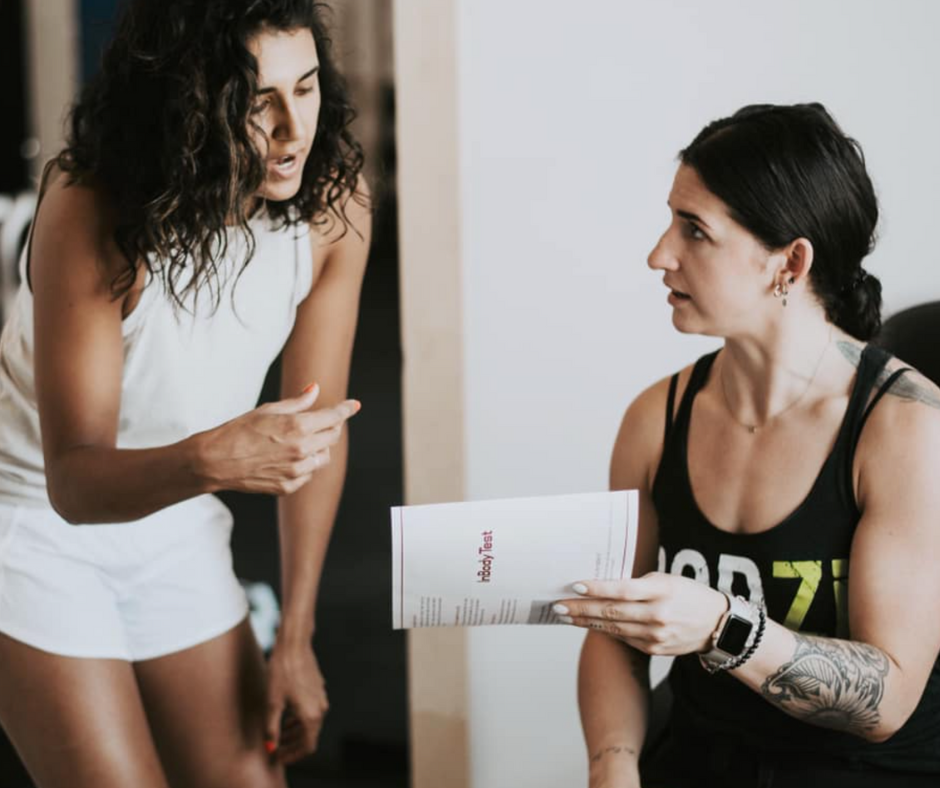 Unfortunately...
Right now you're stuck somewhere between imagining what that best version of you looks like, and being so overwhelmed by the process of actually getting there.

You know it's possible to lose weight and keep it off. To fit into all the clothes you love that are sitting in your closet, to have the energy at the end of a busy day to make time for yourself and your family. 


What if you could wake up every day without feeling like you have to "start over again on Monday"?

Stop what you're doing and ask yourself - How would your life change if you could stick to the plan that you set for yourself? 

Because right now, you're letting your job, your family, your roles and responsibilities get in the way of you taking action. You're overwhelmed, stressed out and feeling stuck. 

And that, my girl, is why you're not where you deserve to be.
You know that health is important and you know you need to prioritize it, but you've reached the point where quick-fix solutions no longer are the answer for you. You're ready to level up.

You feel yourself thinking"there's got to be a better way!" Well, that's because there is. The fad diets and programs you've tried in the past all miss one very important thing…

Truly understanding who you are, how your body works, and how to implement habits that will seamlessly integrate into your hectic lifestyle. Most programs will give you the actions without helping you understand why and how. These programs aren't helping you develop and change your mindset and behaviours but instead give temporary solutions.

That's why I want to share with you a better, more sustainable way of doing things. However, it all comes down to taking action.

We know that women will spend 80% of their time and effort planning, reading and looking for new, sparkly information on weight loss and only 20% of their time acting on that information. The only way you'll ever know how to get the results you want is if you take action. It's time to learn about YOU
Enter, Forever Results
A weight loss program designed for you in mind; the busy woman who wants more for herself.

Work with our world class coaches to help you discover your full potential without ever having to worry about backsliding into old habits again.

Magical Mindset Coaching

Your actions are a representation of your thoughts and beliefs. We'll help you belief in yourself, your future and put you into action.

Weekly 1:1 Zoom calls

Get face time with your very own coach so we can get to know you, your habits, your lifestyle and hold you accountable.

A fully-loaded online course

No more scouring the internet filling your brain with weight loss nonsense. Get 75+ modules dedicated to helping you understand your beautiful physiology.

A custom nutrition plan

This isnt just about eating enough protein. It's about hitting those micronutrient targets too! Because who has the time to wonder "Am I getting enough Zinc to make my skin look amazing!?" You don't, but we do!

A workout program tailored to your wonderfully wild schedule

No longer wander aimlessly around the gym or feel like you have zero time to workout.

An empowering community

Join hundreds of other women and get to know them in our private community. Never feel alone in this journey again.
Our happy members
"BODZii has been one of the best things to come into my life. With the help of my coaches, I believe that I found a balance in my work life and my fitness. I am so grateful for the entire BODZii team and the amazing women I get to communicate with on a daily basis."
Read More Testimonials
Our Guarantee
We're absolutely certain that in 30 days you're going to wish you had done this YEARS AGO. If you don't, we'll refund every penny, we can hug, blow each other a farewell kiss and go our separate ways. No hurt feelings.
Frequently Asked Questions
I've tried so many things, what if this doesn't work for me?

Define "doesn't work". If you're looking for a quick-fix weight loss program, then this may not work for you. Remember, this isn't a fad diet or a "new way of fat loss". This program is backed by science and evidence-based practices. What that means is that not only will we get you to transform your body, but if your goal is to gain the tools and knowledge you need to live a healthy lifestyle forever, then there's actually no way it CAN'T work if you're ready, willing and able to be coachable and make a change.
Do you give meal plans and workout plans?

Short answer, no! We're not here to tell you what to eat and when to eat it. We're here to guide you in the right direction based on your goals. That means you'll never see a meal plan from us. Instead of meal plans, we give you calorie and macro targets. You'll track your food, we'll see your diary and we'll be able to give you tweaks, suggestions, and recipes as we go! As for workouts, we'll get you on a tailored plan based on your equipment access, your current capabilities and your goals. Each plan looks slightly different. You're unique, after all.
I want this so bad, but what if I'm actually TOO busy to take anything else on?

Yes! We love a challenge! We love that you're a girl boss who has a lot going on. But it's your responsibility to carve out just a little time if your health is a priority for you. We're here to help with organizing your week, planning ahead, making sure you're being held accountable and setting achievable goals you can feel good about. Successful women in this program have lost 20+ lbs by simply adding in 20-30 minutes of daily habits into their crazy schedule. You got this.